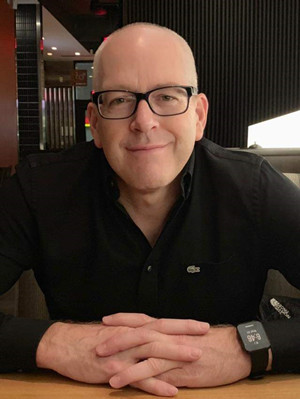 Prof. Andrew J. Boyd
McGill University, Canada
Dr. Boyd obtained a BScEng from the University of New Brunswick (1993), an MASc from the University of Toronto (1995), and a PhD from the University of British Columbia (2001), all in Civil Engineering. He joined the Department of Civil Engineering at McGill University in 2006, following a six-year stint in the University of Florida Department of Civil & Coastal Engineering. He is a registered professional engineer in Canada, was named a Fellow of the American Concrete Institute in 2008, and former chair of the nondestructive testing committees of both ACI and ASTM. Prof. Boyd's research interests lie in the areas of construction materials and sustainability, particularly as they relate to transportation infrastructure. Specific fields of research include durability, nondestructive testing & evaluation, standards & specifications, repair & rehabilitation, recycling, and hazardous waste reduction & mitigation.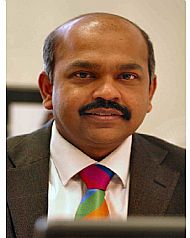 Assoc. Prof. S. Joseph Antony
University of Leeds, UK
Dr S. Joseph Antony is an Associate Professor at the School of Chemical and Process Engineering, University of Leeds, U.K. His research expertise is in the area multi-scale modelling and experimental mechanics of materials in both discrete and continuum form. He has a strong expertise in materials modelling including MD, DEM, FEM and analytical methods. His experimental approaches include a wide variety of advanced characterising and stress sensor techniques including photonics (PSA), AFM, SEM, PSAT and IR tomography, and DPIV. He focuses on linking the effects of material properties at exceedingly small scales (molecular/nano/micro) to bulk scale mechanical, electrical and chemo-mechanical properties in a wide variety of engineering applications. Joseph has published over 150 papers in several reputed international journals and conference proceedings. He actively participates in the activities of particle technology community in U.K and abroad. He holds membership in several international professional bodies and serves in the technical committees in his area of research including the ASME committee on the constitutive behaviour of materials. Currently, he serves in the editorial boards of more than 10 international journals and a regular reviewer of several leading journals including Physical Review Letters and Physical Review E. He has won many awards, including the prestigious M.I.T Young Research Fellowship for Exemplary Research in Computational Mechanics and the Certificate of Merit as an Example of Outstanding Achievements in U.K Particle Science and Technology in 2002, PTSG, IChemE, U.K. He has served as a guest editor for the Jl. Granular Matter and the lead editor of the book 'Granular Materials: Fundamentals and Applications', published by the Royal Society of Chemistry, London in 2004. His research sponsors include EPSRC, Royal Society, DTI, ICI, BNFL, P&G, Pfizer, Borax Hosakawa Micron, Bridon International Ltd, Merck Sharp & Dohme and DuPont (U.K). More details on his research activities can be found in: http://www.spanglefish.com/drsjosephantony/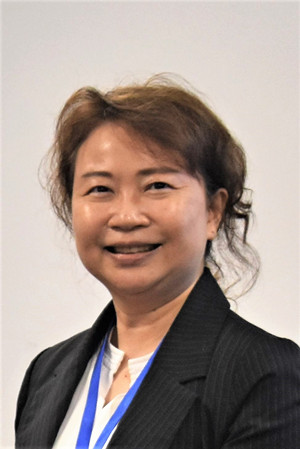 Assoc. Prof. Chutsen Liao
National Taipei University of Technology, Taiwan
Dr. Liao is an Associate Professor at the Department of Architecture, National Taipei University of Technology, Taiwan. She received Master of Architecture degree from Cheng Kung University in 2004 and PhD in Engineering from University of Tokyo in 2009. Due to the research of high-rise renovation works in New York City and Tokyo, she decided to work in Tokyo architectural design companies after doctoral course for renovations projects. In 2012 she worked as Assistant Professor in National University of Kaohsiung, Taiwan and started to work in National Taipei University of Technology, Taiwan since 2020. Her current research interests focus on exterior wall construction technology, construction method for climate adaptation, advanced material, building deterioration inspection and durability evaluate. She was served as committee member at Architectural Institute of Taiwan and Taiwan Institute of Property Management. Her academic articles have been published in International conference and periodicals.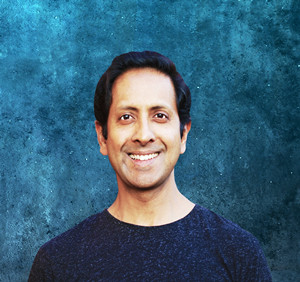 Assoc. Prof. Eshrar Latif
Cardiff University, UK
Dr Eshrar Latif is an Associate Professor in Welsh School of Architecture (WSA)., Cardiff University, UK. He is the course director of MSc Sustainable Mega Buildings. He is also the Chair of the Research Ethics Committee of WSA. Before joining Cardiff University, Eshrar was a Research Officer in the Department of Architecture and Civil Engineering in Bath. Eshrar obtained his professional Bachelor of Architecture award from Bangladesh University of Engineering and Technology in 1999. Eshrar completed his first MSc in Architecture: Advanced Environmental and Energy Studies from Centre for Alternative Technology and UEL in 2003. Between 2004 and 2008, Eshrar was involved in numerous architectural design projects in the UK. Eshrar obtained his second MSc in Planning Practice and Research from Cardiff University in 2009. Eshrar was awarded a PhD scholarship by the Technology Strategy Board (TSB), UK and the industrial partners in the same year. He completed his PhD on 'Hygrothermal performance of hemp based thermal insulation materials in the UK' in November 2013. Eshrar was awarded a certificate in 'A systems approach to product and service design' from Cornell University, College of Engineering in 2010. Eshrar is also a Certified Passive House Designer and a LEED Green Associate.