ICBMC 2022 Invited Speakers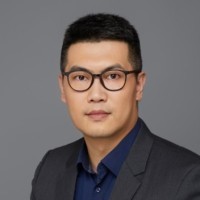 Assoc. Prof. Daguang Han
Oslo Metropolitan University, Norway
Dr. Daguang Han is an Associate Professor of construction technology and BIM at department of Civil Engineering and Energy Technology in Oslo Metropolitan University, Norway; He got his doctor degree from University of German Armed Focus Munich in 2011. His primary research focusses on deepening and maximizing the surveying technologies and theory of digital twin to broaden their applications in Digital Construction, construction project management and infrastructure performance assessment. As PI and fund applicant, He has leaded and conducted 28 research and practice service projects with a total amount of £ 3.41 Million. He has 46 academic publications in peer-reviewed papers and 36 Intellectual properties. He has supervised 22 undergraduate students, He has tutored and guided these students with enhancing their hands-on experience in writing research proposals, controlling projects milestones and taking part in field application. With these rich-experiences, all of them obtained successful careers after graduation. He is invited as the academic expert for Chongqing city government in the field of BIM and Smart City, and invited as Consultant by TOP 500 companies in EU and China as a consultant such as Huawei Technologies Dusseldorf GmbH in Germany, China Railway Group, China Communications Construction, etc. He was awarded the first prize of Science and Technology Progress Award from Ministry of Education of China in 2016. He has broadly collaborated with interdisciplinary professors in the field of information engineering, project management, materials and construction, Photonics and MEMS in the co-application of multinational research project funding. In addition, He is the vice-CEO and expert of international cooperation and innovation center (https://iiccenter.com/ ) and active in the building the bridge between universities as well as the enterprises in R&D and innovation.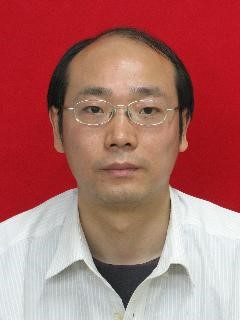 Prof. Mingfeng Huang
Zhejiang University, China
Dr. Mingfeng Huang, Ph.D., Professor and Ph.D. tutor of civil engineering at Zhejiang University. He received his Ph.D degree in Civil Engineering (2008) from Hong Kong University of Science and Technology. Since 2009, he has been working at Zhejiang University, and was promoted to Associate Professor and Professor in 2011 and 2016, respectively. He has devoted his main research work in the area of structural wind engineering and computational wind engineering for high-rise structures, long-span roofs and tall buildings. He has led and taken part in more than 10 research projects from National Natural Science Foundation of China and Zhejiang Provincial Nature Science Foundation, including one NSFC major project of "Research on wind-resistant and hazard mitigation of transmission tower-line systems under actions of wind-induced coupling fields". He has published more than 60 journal articles, 2 monographs in English. At present, he serves as an editor board member of SCI indexed journal of WIND AND STRUCTURES, An International Journal.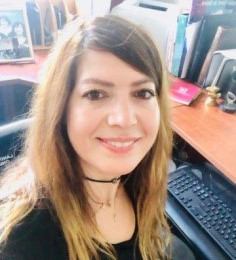 Prof. Ayse Ozcan Buckley
Michigan State University, USA & Giresun University, Turkey
Ayse Ozcan Buckley, PhD, is a professor of Political Science and Public Administration in Turkey, and adjunct faculty member at MSU. She graduated from the University of Inonu (Turkey) (MscPI, PhD) specializing in environmental policies, housing policy applications and resulting environmental impacts on urban form. Ozcan Buckley has studied on evaluating the application of legal principles to urban and environmental policies in Turkey. Her research and teaching interests address environmental planning, urban policies, climate change planning, green economy, sustainable development, renewable energy and sustainability and public policy. Ozcan Buckley's current research focus is on urban climate change planning, ecological politics and eco-municipal practices in the USA and Turkey. She is recently working on climate change planning experiences in the USA and also university climate action planning in Michigan. Ozcan Buckley has also worked in government and in private consulting as an urban policy researcher and analyst in Turkey.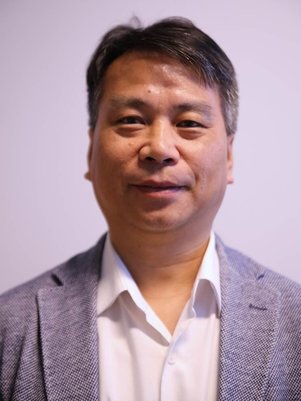 Assoc. Prof. Guang Ye
Delft University of Technology, Netherlands
Dr. Ye is an associate professor in the Section of Materials and Environment of TUDelft. He is the Chair of the research group of Concrete Modelling and Materials Behavior. He received his PhD with honor from TUDelft in 2003. After his PhD, he spent one year as postdoc in Ghent University, Belgium. In 2005 he received VENI grant from NWO and worked as senior researcher in TUDelft, afterwards as assistant, associate professor till now. Dr. Ye is also a guest professor in the Magnel Laboratory for Concrete Research, Faculty of Structural Engineering, Ghent University, Belgium since 2006, and a gust professor of several Chinese universities and institutes, like Chinese Building Academy, Southeast University, South China University of Technology. Dr. Ye received his PhD in Concrete Structures and Materials in 2003. His research interests focus on the properties of cementitious materials, i.e., early age hydration and microstructural development, permeability and durability. As author/co-author, he has published 300 journal/conference papers. He is also the editor/co-editor of 8 conference proceedings and Chapter contribution of 6 books. Dr. Ye is the member of several RILEM Technical Committees, like TC-ICC, TC-ATC, TC-SHC, and TC-SAP, TC-DTA and fib committee of 8.10 and 8.12.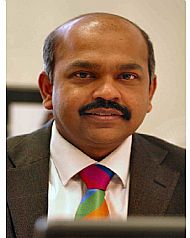 Assoc. Prof. S. Joseph Antony
University of Leeds, UK
Dr Antony is an Associate Professor at the School of Chemical and Process Engineering, University of Leeds. His primary research interest is in the area of Particulate Mechanics and Physics, especially on the bulk behaviour of powders and grain under industrial process conditions as a function of particle-scale properties. He performs a number of inter-disciplinary research projects including in the area of biosensing of human eye and developing models to assess the spread of corona in emergencies. He uses a wide range of computational tools such as DEM, FEM, theoretical and experimental procedures in his research. He has obtained the prestigious MIT Young Researcher Fellowship Award for Exemplary Research in Computational Mechanics. He has made several publications in reputed international journals and conference proceedings. He serves as a member of editorial boards for many international journals in his filed including Journal of Nanotechnology and Research Letters in Nano Technology. Also, he serves as a regular referee for several international journals, including Physical Review Letters and Physical Review E. He has served as a guest editor for the Jl. Granular Matter and the lead editor of the book 'Granular Materials: Fundamentals and Applications', published by the Royal Society of Chemistry, London in 2004. He is a member of many professional bodies worldwide. His research sponsors include EPSRC, Royal Society, DTI, ICI, BNFL, P&G, Pfizer, Borax Hosakawa Micron, Bridon International Ltd, Merck Sharp & Dohme, DuPont and Kayser-Threde. His biography is included in the Edition of Marquis Who's Who in the World and the Directory of International Biography Centre, Cambridge.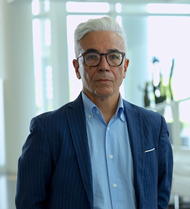 Assoc. Prof. Luigi Coppola
University of Bergamo, Italy
Luigi Coppola, Civil Engineer, Associate Professor at University of Bergamo (Italy) –Department of Engineering and Applied Sciences and President of American Concrete Institute Italy Chapter. He has authored more than 300 original papers, and 21 books on admixtures for concrete, alternative low-carbon binders, waste management in concrete production, deterioration, durability and repair of concrete structures, mixdesign, deterioration and restoration of historical buildings, corrosion and protection of rebars in reinforced concrete structures. In June 2000 Luigi Coppola was conferred an award for the "Outstanding and sustained contributions to enhance the Durability of Concrete" by the American Concrete Institute (ACI) and the Canadian Institute of Materials, Energy and Transportation (CANMET). Editor and member of many international Journals, he is the chairperson of Thirteenth International Conference on Superplasticizers and other Chemical Admixtures in Concrete – Milan, Italy, October-November 2021 and Fifteenth International Conference on Recent Advances in Concrete Technology and Sustainability Issues – Milan, Italy, October-November 2021.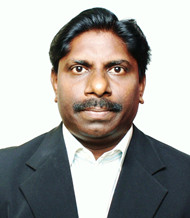 Assoc. Prof. Ubagaram Johnson Alengaram
University of Malaya, Malaysia
Associate Professor Dr U. Johnson Alengaram is the Director of Centre for Innovative Construction Technology (CICT), a Research Centre under the Faculty of Engineering, University of Malaya, Kuala Lumpur, Malaysia. He obtained his Bachelor of Civil Engineering from the University of Madras, India. He is also a Chartered Civil Engineer of world-renowned Institution of Civil Engineers (ICE, UK) and the Engineering Council (UK); he is also a Companion member of Institution of Engineer Malaysia (CIEM), and a life member of the Concrete Society of Malaysia (CSM). He serves as the Associate Editor of the Australian Journal of Civil Engineering and in the Journal of Construction Materials, Frontiers in Built Environment. Assoc. Professor Dr U. Johnson Alengaram has been in academic, consultancy, research, and administration and contributed to society in different capacities in India, Bahrain, and Malaysia. His current Google Scholar, Scopus, and Web of Science (WoS) h-index stand at 52, 44, and 40, respectively with the publication of over 140 articles in refereed journals and conferences. His research involves the utilization of industrial by-products and waste materials in concrete, lightweight aggregate, material characteristics, lightweight aggregate concrete, foamed concrete, geopolymer concrete and impact & blast-resistant concrete; his experimental works revolve around investigations on the microstructural behaviour, mechanical properties and durability characteristics, structural behaviour, functional behaviour etc. His research team has won multiple gold and silver awards at the national and international exhibitions, that include, Innovation and Technology Exhibition, International Conference and Exposition on Inventions by Institutions of Higher Learning, Malaysia technological expositions, etc. He received many research grants from the University of Malaya research fund, the ministry of higher education Malaysia, national and international grants including prestigious Newton-Ungku Omar Coordination Fund: UK-Malaysia Research & Innovation Bridges Competition. As the Director of CICT, he has organized conferences, seminars, workshops, school student events, etc. He has supervised many Doctoral and Master of Engineering Science students. He has a research collaboration and activities with various universities in Malaysia, Australia, Bahrain, Brazil, China, France, Germany, United Kingdom, India, Japan, Jordan, Oman, Singapore, South Korea, and Vietnam. He has been invited by various Universities in different countries to give the keynote lectures in international conferences, seminars, and research workshops.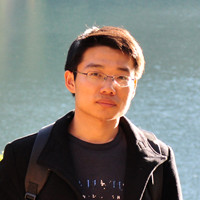 Dr. Zujian Huang
Tsinghua University, China
Dr. Zujian Huang is now a postdoctoral fellow at School of Architecture, Tsinghua University (Beijing, China). He used to be an associate professor at South China University of Technology (Guangzhou, China), a researcher at State Key Laboratory of Subtropical Building Science (Guangzhou, China), and a visiting scholar at Hygrothermics Department, Fraunhofer Institute for Building Physics (Holzkirchen, Germany). He was certified as an Active House Alliance verifier in 2018, is a national certified planner of the MOHURD (Ministry of Housing and Urban-Rural Development of China), a member of the ASC (Architectural Society of China), and a reviewer of several academic journals. His research is focused on building materials and construction, especially the performance-oriented bamboos and their construction techniques. He has presided over several research projects since 2018, funded by the National Natural Science Foundation of China, the Natural Science Foundation of Guangdong Province, China, the China Postdoctoral Science Foundation, and the China Association for Science and Technology. He has published two monographs, the "Application of Bamboo in Building Envelope" (2019) and the "Resource-Driven Sustainable Bamboo Construction in Asia-Pacific Bamboo Areas" (2021), both published by Springer Nature.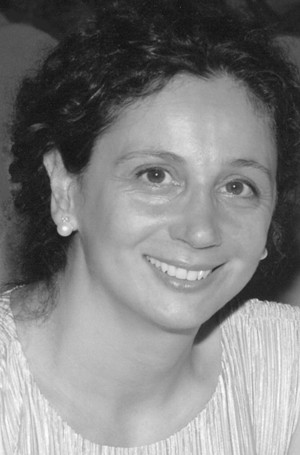 Assoc. Prof. Alcestis Rodi
University of Patras, Greece
Dr Alcestis Rodi is a tenured associate professor at the Department of Architecture, University of Patras. She studied architecture at the School of Architecture, National Technical University, Athens (Dipl. Arch., 1994), before completing her Master's of Architecture in Urban Design at the Harvard Graduate School of Design (1997) as a National Greek Foundation scholar and a Harvard /Doxiadis fellow. In 2008 she received her PhD in Engineering from Delft University of Technology as a Michelis grantee. In her dissertation she developed a new design tool for the regeneration of city centres towards a creative city by transforming the city block. In 2018-2019 she was a visiting fellow at the School of Architecture and Planning, Massachusetts Institute of Technology (MIT) as an Onassis Foundation and Latsis Foundation grantee. She had practiced architecture and urban design in USA before she established her practice in Athens in 1999, focusing on the design and construction of housing projects at various scales and contexts. She was advisor on urban issues to the Vice President of the Greek Government (2010-12). Her current research and recent academic publications focus on urban morphology and the making of more sustainable, resilient, socially cohesive, healthy and happy cities. Within this framework she introduced in 2015 the concept of 'Bricolage Urbanism'. She has done extensive research on Modern Greek architecture and planning that resulted in the publication of the book Modern Architectures in History: Greece (Reaktion Books, 2013) with Alexander Tzonis. She was the editor and a contributor to several collective volumes. Her design work and academic articles have been published in international periodicals and have received international awards.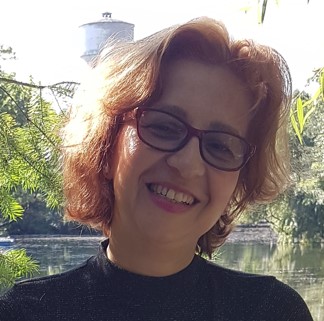 Assoc. Prof. Larisa Melita
Technical University of Civil Engineering of Bucharest, Romania
Larisa Melita is Associate Professor at Technical University of Civil Engineering of Bucharest, Romania, Chemistry and Materials Science Department. In 2001 she received a Ph.D. from University "Politehnica" of Bucharest, Romania and University "Autonoma" of Barcelona, Spain for a thesis entitled "Use of the Artificial Neural Networks for simulating some physical – chemical properties and processes". After obtaining the Ph.D, dr. Melita focused her research activity on methods of removal and recovery of heavy metals from water/wastewaters with Activated Composite Membranes, publishing articles in many scholarly journals including the Journal of Membrane Science, Journal of Waste and Biomass Valorization, Membrane Water Treatment, and the European Journal of Environmental and Civil Engineering to name a few. Then, extended her research activity in the field of new composite building materials and their applications in the environmental infrastructure, specializing in the area of aerogel based thermal insulations materials. In 2020 she was member of the Scientific Committee of the 7th Conference of the Sustainable Solutions for Energy and Environment (EENVIRO 2020) and in 2019 was reviewer of the 13th REHVA World Congress CLIMA 2019. Assoc. Professor Larisa Melita is member of the Romanian Society of Chemical Engineering, part of the European Federation of Chemical Engineering (EFCE), and member of the Romanian Association of Building Services Engineers (AIIR). Also, she is an expert evaluator of EU Projects, evaluating projects within the program HORIZON 2020 CE-SPIRE-07-2020. In 2008 she was invited as senior researcher at Heavy Oil and Oil Sands Department, Alberta Research Council, Edmonton, Canada and in 2019 she was invited professor at School of Science and Technology, NOVA University of Lisbon, Portugal. From 2020, likewise dr. Melita is Assoc. Professor at European University for Smart Urban Coastal Sustainability - EU-CONEXUS - a Transnational European Higher Education and Research Institution.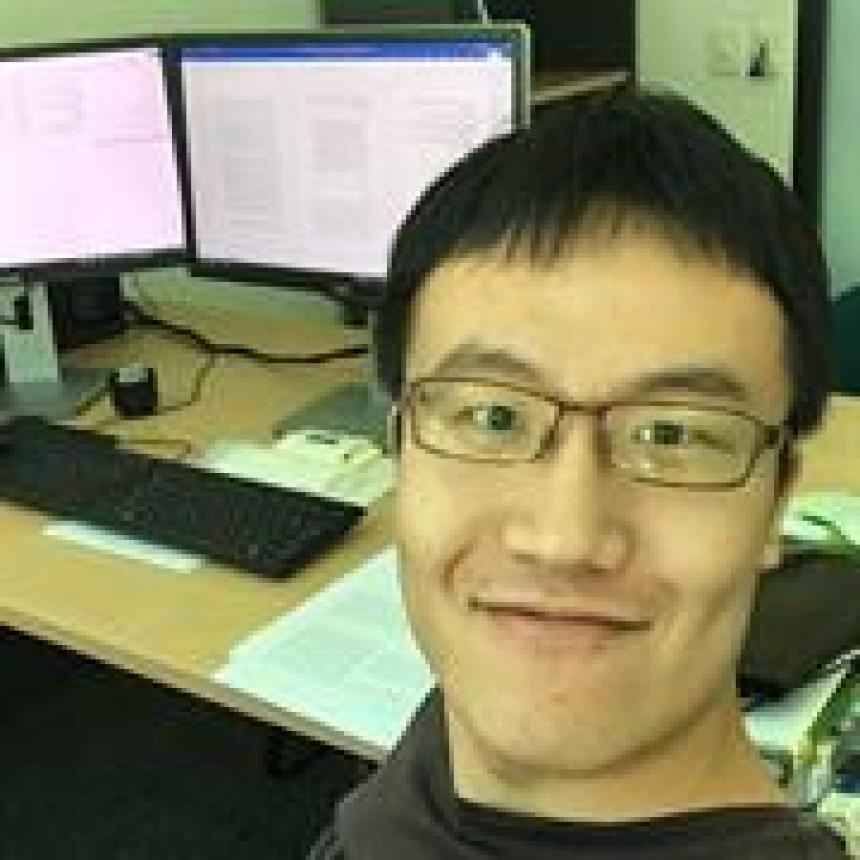 Dr. Ruidong Chang
The University of Adelaide, Australia
Ruidong Chang joined the University of Adelaide in 2020, after working as a joint research fellow at Solar Energy Research Institute of Singapore, and Department of Building, National University of Singapore, and an assistant professor at Bond University. His research area is Sustainable Construction 4.0. He has participated in various research projects funded or supported by institutions such as the Building Construction Authority of Singapore, National Science Foundation of China and International Energy Agency. Ruidong's field of research is construction management. Sustainability transition and digital transition are two major trends in the construction industry.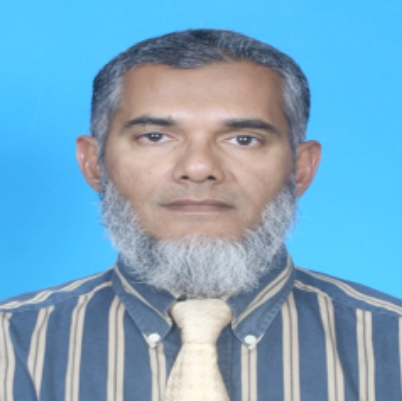 Assoc Prof. Shamsul Rahman Mohamed Kutty
Universiti Teknologi PETRONAS, Malaysia
Associate Professor Dr. Shamsul Rahman Mohamed Kutty is presently a lecturer in Civil Engineering, Universiti Teknologi PETRONAS, received his Ph.D. degree from the University of Memphis, TN, USA. He has worked with the University of PETRONAS for more than 19 years. He is popularly known as Prof. Shark due to his various involvement in theater. Nevertheless, throughout the years, he has been involved in research and consultancies related to wastewater treatment, biological as well as physical-chemical. Over the years, he has also been invited to give talks locally and overseas on wastewater treatment. He has obtained several research grants from MOE under ERGS, FRGS, and PRGS and working on commercializing his products in wastewater treatment.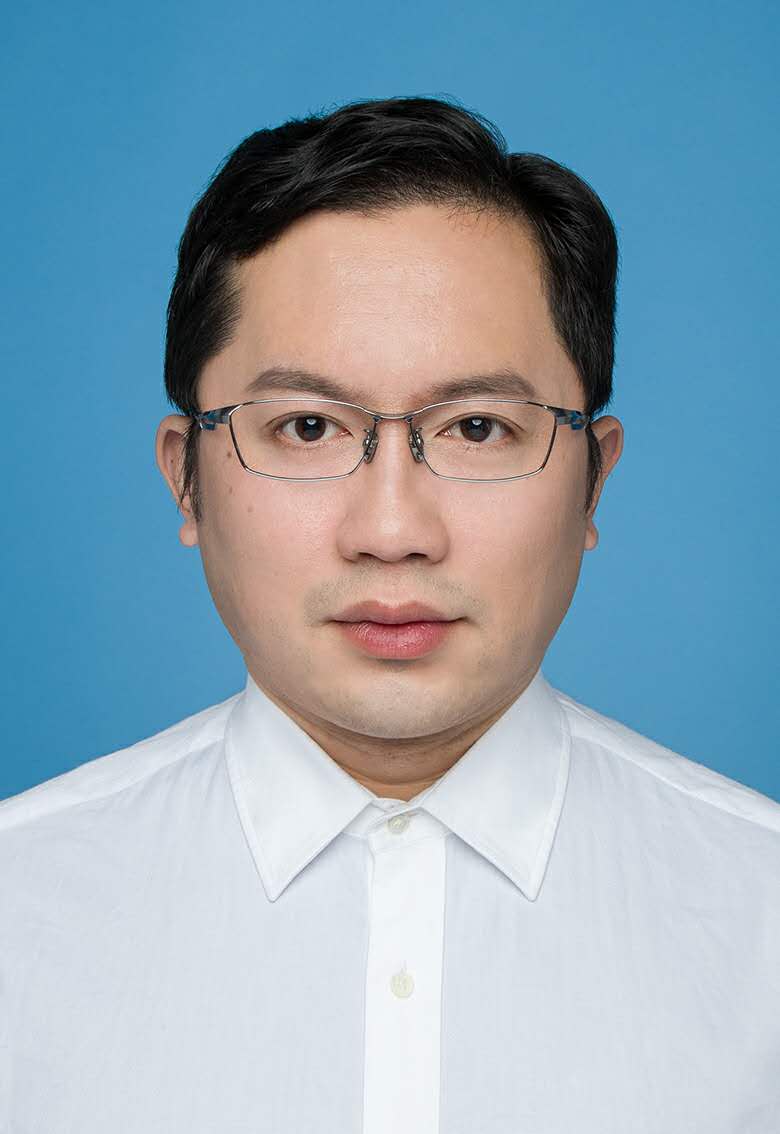 Assoc. Prof. Han Lin
Nanjing Audit University, China
Han Lin is an associate professor at School of Engineering Audit, the director of Jiangsu Key Laboratory of Public Project Audit, Nanjing Audit University. He received his Ph.D. degree from Shanghai Jiao Tong University. He has devoted his main research work in the area of megaproject management, technology innovation, environmental management etc. He has led research projects from National Natural Science Foundation of China, Major Project of Natural Science Foundation of Jiangsu Education Department and so on. His research has been published in international academic journals, such as IEEE Transactions on Engineering Management, Technological Forecasting and Social Change, Technovation, International Journal of Project Management, Journal of Management in Engineering etc.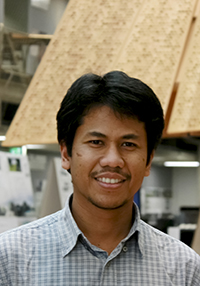 Dr. Mohammad Arif Rohman
Institut Teknologi Sepuluh Nopember, Indonesia
Mohammad Arif Rohman is an Associate Professor and Head of the Construction Management Laboratory at the Department of Civil Engineering, Faculty of Civil Engineering Planning and Geo Engineering, Institut Teknologi Sepuluh Nopember (ITS). His current research fields are in the areas of project management, sustainable construction and risk management. He has published some papers and also served as reviewer of several reputable international journals and conferences. He completed his bachelor's degree at the Department of Civil Engineering, ITS and pursued his master degree at Universiti Teknologi Petronas (UTP) Malaysia, majoring in construction management area. Dr. Rohman holds his PhD Degree from the University of Melbourne, Australia with PhD thesis entitled "Stakeholders' Perspective on Achieving Project Social Benefit from Indonesia Toll Roads". In addition to his academic background, he is member of a project management association and practiced as a project engineer consultant related to project management and particularly in risk management area.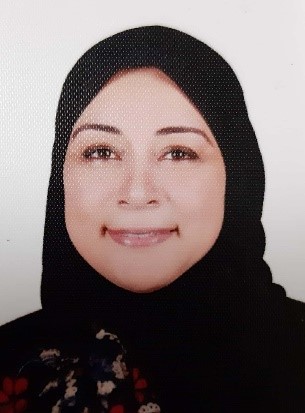 Prof. Abeer Samy Yousef Mohamed
Effat University, KSA & Tanta University, Egypt
Prof. Dr. Abeer Samy is a Full Professor of Architecture Engineering & Building Technology at Effat University, College of Architecture and Design. She is originally a Professor of Architecture Engineering & Building Technology at the Architecture Engineering Department, Faculty of Engineering, Tanta University, Egypt. Dr. Abeer has more than 25 years of academic experience in Architectural schools in many countries, as well as professional practice experience. Through her private firm, Dr. Abeer participated in designing and constructing several projects for different residential, office, medical, and educational buildings. Also, she was Architectural Consultant for Tanta University for more than ten years in designing and supervising University's projects. Dr. Abeer established Architecture Engineering Department at Sabaha University, Libya, in 2006. She established and developed Interior Design Department at Taif University in 2010 and prepared the new strategic plan for department development in 2012. Dr. Abeer is certified E-Learning Director by The Association of Arab Universities and The Academy of e-learning – Britain 2021. She has achieved the status of Fellow (FHEA) from Advance HE in recognition of attainment against the UK Professional Standards Framework for teaching and learning support in higher education, July 2021. She has more than 35 international publications in the field of Architecture with different themes related to the new visioning of Building Technology Applications in Architecture & Urban Design and funded research projects. Dr. Abeer delivered lectures and presentations in over ten countries; and contributed widely to several international publications. She has invited a guest speaker at several international conferences. She is a reviewer at (Smart Structures and Systems, An International Journal) Korea, and (JER & JES) Journals, Egypt. She is also a member of The Technical Committees of many International Conferences indexed in Scopus and ISI Dr. Abeer was awarded UNEP International – Silver Award for Liveable communities 2018. Since 2010, she has served as a member of The Formal Heritage Conservation Committee El Gharbia Governorate. She is a member of the faculty promotion committee in different Arab Universities. Currently, she teaches undergraduate and postgraduate courses at Effat University, Jeddah, KSA. Her academic experiences include teaching courses on Building Technology, Capstone Studios, Senior Studios, Working Drawings, Building Construction, Building Structure and Materials, Studios, Theories of Architecture, Advanced Surface Tectonics, Master's in Urban Design Thesis Supervision. Other courses include research methods, Creative thinking, and design, Interior Design Capstone. She also taught and supervised Master and Ph.D. Programs and courses. Her courses and projects emphasize recent Techniques in building Technology and architecture.